Car Hire in ANTALYA
Along with the development of the car industry, the dropping of the car buying power and the facilitation of purchases have led to the loss of the concept of luxury. Parallel to this development, mass transportation means have also developed and spread. Although the purchase of cars increased, it did not prevent growth in the car rental industry. Decreasing the use of long distance cars, the cheaper and faster travel vehicles such as airplanes, trains and buses, gives people time and money. Now people are making use of car hire services in places. Of course, the consumer who understands the economic benefits of renting a car also chooses to rent a car in his or her business sector.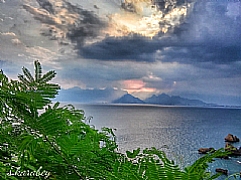 ANTALYA, which is a tourism city, and car rental companies, which become widespread in big cities, are increasing rapidly. These services, which are being made more consciously, are also seen by local and smaller car rental companies as well as by very large corporate companies. Institutions and large corporations have begun to take advantage of fleet leasing to accelerate their growth and to spend the maximum on staff and other expenses. The fact that car rental companies become so distressed also brings with them some problems. The use of known, institutional and previously worked firms has become important for the consumer. Before renting a car, it is absolutely necessary to have information about the company. If necessary, a test drive must be carried out with the car to be rented. The daily rental contract must be read carefully and known for what is being signed. With recent changes, legal improvements seem to have been made.
CAR RENTAL COMPANIES ANTALYA
ANTALYA car hire companies, in general, serve domestic and foreign guests coming from the city is based. For this reason, car rental companies in ANTALYA are usually concentrated in and around the airport. Our company, which provides car rental service from ANTALYA Airport and its head offices, is delivering rental cars at all hours of the day. Especially in holiday resorts, we also provide car hire services to the hotels located in holiday resorts such as bus station, LARA, KUNDU, BELEK, BELDIBI, KONYAALTI, GOYNUK. It is possible to find the car you want from our company which has a respectful position among Antalya car rental companies. In addition to our economical and inexpensive vehicles, the choice of automatic, diesel and petrol cars is entirely up to you.