Car Rental in KONYAALTI ANTALYA
ANTALYA is the new settlements is one of the central district. KONYAALTI Beach its name from the area, located in the western part of the city. Flatness is installed in an area KONYAALTI, urbanization completed infrastructure for new data when a planned settlement image. Currently, the reconstruction work carried out shows. There is also often called the recent move by BOGACAY KONYAALTI's he said. ANTALYA-KEMER road that is based on KONYAALTI, BELDIBI is located on the same road within the boundaries of the resort. ANTALYA international port and customs in other businesses in ANTALYA. He took the name and the public beach, which is 5 kilometers in length are welcome. Beach is known as parking, cafes, restaurants, bars and other small events throughout the summer in areas where businesses are organized. Again KONYAALTI Beach Park is located te open air theater, is a very famous guests over the years.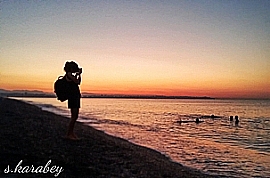 ANTALYA TURKEY, scattered along the coast and in a way has a lot of hotels and other accommodations. The best known of KONYAALTI hotels, Harrington Park Resort Hotel , Porto Bello Hotel , Crowne Plaza , Ozkaymak Falez Hotel , Rixos Downtown , The Corner Park Hotel , Sea Life Family Resort hotels are. This five-star hotels for guests while providing every opportunity, they provide system services, including everything in general. In summer it is almost impossible to find a vacant room. To benefit from bookings made with campaign during the winter months is the most ideal for an affordable vacation. A lot of the world as well as the food of the kitchen, sports complex, indoor swimming pools, bars, discos, SPA center is located. Dedicated games room for children are also available. KONYAALTI guests staying in the hotel, take advantage of car rental companies to see the places you should visit other ANTALYA.
KONYAALTI car rental companies are usually settled in a dispersed town. Many car rental company is serving, more than the reliability of the companies working on the internet. Kepez car rental companies as we are, we provide car rental service in KONYAALTI. ANTALYA Airport our car rental offices and those available are going to help you in this regard. Economic and among our appropriate vehicle types for every budget, desired vehicle model, we are bringing to the address where you are. Whether it's KONYAALTI be sitting, or a hotel, if you want your car is delivered to you at your location. KONYAALTI car rental company, within the existing auto, diesel, guarantees you a safe trip to a gasoline vehicle types. Timely maintenance of our existing vehicles with new models made by the service. If you want to benefit from KONYAALTI car rental You can pick up your car at the bus station in ANYALYA Airport or ANTALYA. As we reach the mail or by phone, you can book your car from us by filling out the booking form located on our home page. KONYAALTI serve any time of the day car rental.